Successful Networking
Connections are made through networking.
We host over 30 small and large events throughout the year to give YOU the opportunity to market your products & services. Whether you attend a monthly luncheon, host a booth at Taste of Cleveland, or volunteer at Outdoor Expo, you are representing your business and showing the community that you are engaged and involved.
---
Community Visibility
We want people to know who YOU are!
We offer opportunities for you to get out of your office and in front of others, so people know your name, your business, and what you offer. We promote our Love Our Community campaign to encourage shopping locally. We promote our members online and through social media outlets.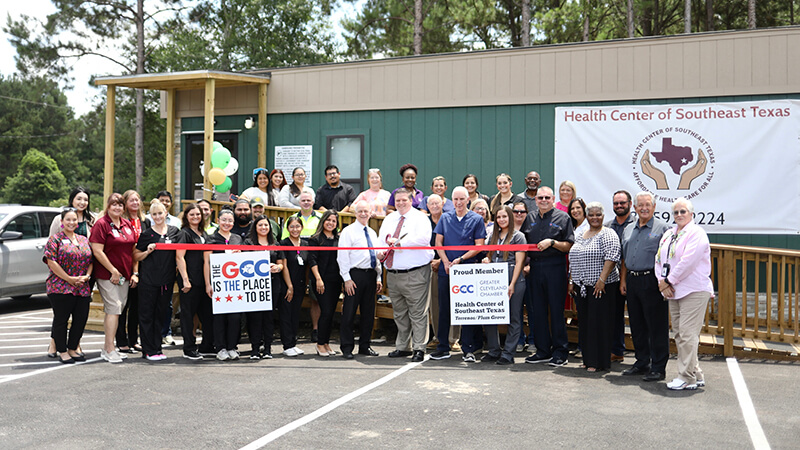 ---
Connection to Civic Entities
We stay connected to local leadership.
Chambers of Commerce have historically been a voice for their business members, and we are no different. We stay connected to city, county, and state leadership in a variety of ways. We also keep an open line of communication with our local school districts, TXDOT, and other civic entities. We represent our members!
---
Volunteer Opportunities
We work together for a better tomorrow.
In an effort to promote positive growth in our area, we must do our part. We believe in giving back to the communities in which we live, work, and play by supporting and promoting local non-profit organizations. Our biggest event is a FREE community event hosted every summer and requires lots of helping hands. We have a heart to serve!
---
Marketing Tools
Sometimes business cards just aren't enough.
In an ever-changing world, we know it's challenging for businesses to market themselves. We give you the tools to enhance your marketing toolbox. All members are listed on our website, are able to send e-blasts promoting sales and events, and can display promotional material in our office, which is visited by many throughout each week.